UNCOMPROMISED DESIGN
The HOWA 1500 barreled actions are legendary for precision perfection. From their cold hammer forged, lightweight, durable and remarkably accurate barrels with consistent bores and incredibly smooth surface. Their one-piece receiver with integral recoil  lugs. To the forged steel bolt with two locking lugs, reliable M16-style ejector and extrator and tool-less take down design. Howa's barreled actions are the best kept secret in shooting sports.
Every Howa Rifle from firing pin to barrel is perfectly designed, quality machined, fitted with exacting tolerances and all with superior hammer forged pre-hardened steel. All Howa Rifles are equipped with outstanding technical features and innovations.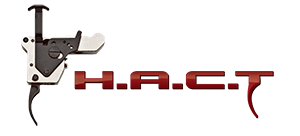 Legacy Sports International offers a 100% Lifetime Warranty to the original purchaser on all Howa rifles for manufacturer defects. Firearms need to be registered within 30 days of purchase. The Howa Rifle 100% lifetime warranty covers faulty, defective or broken parts due to manufacturing and provides repair or replacement at no additional cost.
Howa Activated Controlled Trigger
(Howa Activated Controlled Trigger) delivers two-stage, consistent, predictably, and crisp trigger pull with minimal over-travel. The system features creep free, crisp light trigger pull and consistent let-off. The new Howa HACT 2-Stage triggers provide the shooter with the instant ability to achieve sub-moa accuracy right out of the box.
Safety
All Howa's have a 3-position safety which allows for the action to be locked down as well as unloaded while safe.
Barreled Action
Barreled Action features a machined receiver and forged bolt. The bolt features an integral bolt handle and pressure vent holes. Reliable M-16 style extractor and ejector. Our factory barrels are cold hammer forged steel and are chambered symmetrically at center of axis with head space set to stringent and exacting specs. Bolt faces are true and square to the chamber.
Stocks
Howa rifles are equipped with the best stocks in the industry for form, fit, function and value.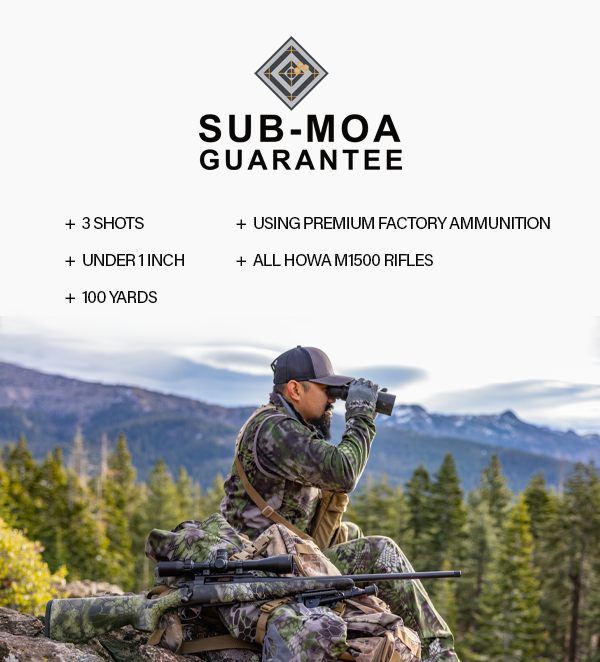 LEGACY SPORTS INT. GUARANTEES OUR HOWA M1500 RIFLES DELIVER SUB MOA PERFORMANCE OF 1 INCH OR LESS AT 100 YARDS WITH PREMIUM FACTORY AMMUNITION.
Legacy Sports International requires an original receipt, and that the firearm be registered with Legacy Sports International. Please click here, to register your firearm as soon as possible after purchase, and keep your original receipt as proof of purchase. Firearms need to be registered within 30 days of purchase.