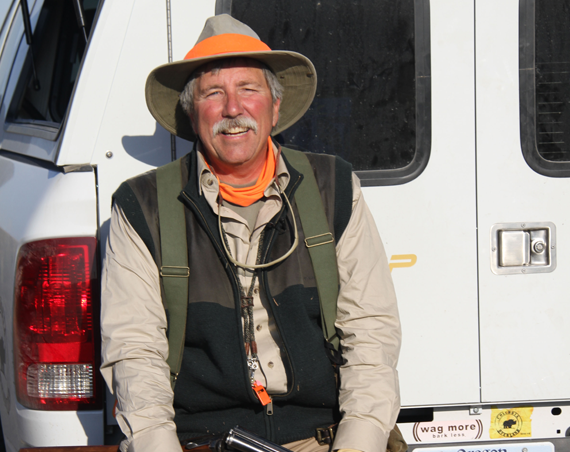 SCOTT LINDEN SOCIAL MEDIA LINKS
Scott Linden is an active and energetic media interpreter of outdoor pursuits. His passion for the subject, experience as an educator, musician and writer are put to use making the outdoors come alive. His specialties are bird dogs, bird hunting and family outdoor activities … he's written books on each topic.
Scott is the creator and host of Wingshooting USA television series, the most-watched upland hunting series in the U.S. He also hosts the Upland Nation podcast (www.uplandnation.com), is a popular seminar presenter, and blogger at www.findbirdhuntingspots.com, the only website devoted to helping bird hunters access public land and wild birds. Scott's book What the Dogs Taught Me was released in June, 2013 from Skyhorse Publishing of New York, with a third paperback printing due out in June, 2022 under the title Training and Hunting Bird Dogs. His book Fun Family Outdoor Ideas was published in 2000.
Scott's byline has been seen many times in Field & Stream, Outdoor Life, Quail Forever, Shooting Sportsman, Pointing Dog Journal, Gun Dog, Versatile Hunting Dog, Quail Forever, Pheasants Forever and Sports Afield magazines. He is a frequent guest on television and radio talk shows, designs dog care and training gear, consults with apparel and equipment manufacturers on product development, and serves as a technical advisor and stock footage supplier to network TV and feature-film productions.